My Local Rize Service Terms & Conditions
By using our website and purchasing through our website or by signing a proposal or change order, you attest that you have read and understand the terms of the service agreement and agree to all the Terms and Conditions listed here.
By engaging with My Local Rize, you agree that you have read and understand our Terms & Conditions. Agreement precedes (indefinite and not limited to) the use of our website, purchasing, project creation processes, project management systems, customer service management systems, proposal(s), change order and all other communication, services, materials related to My Local Rize.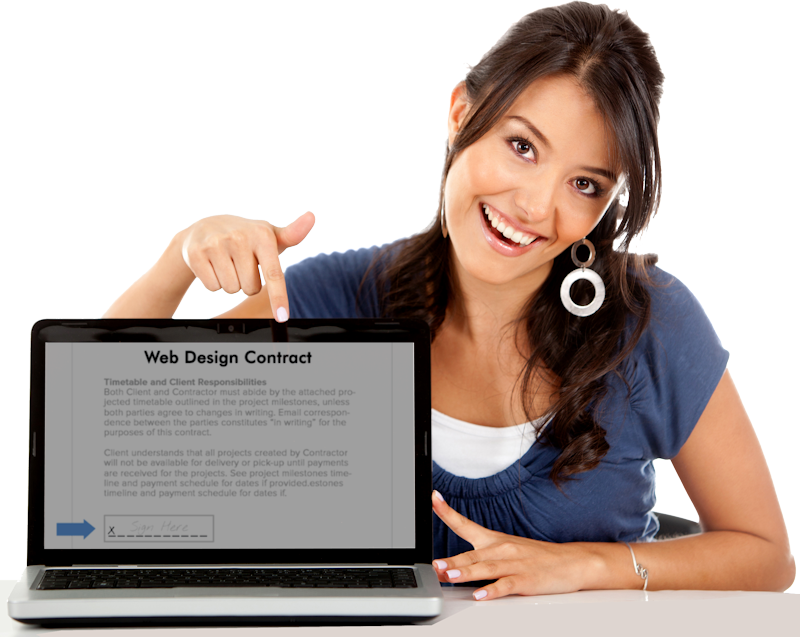 Introduction
At My Local Rize, it is our goal to meet your needs while we exceed your expectations. In preparing to do so, we have constructed Terms & Conditions to provide a clear understanding of party involvement; This statement includes but not limited to, expectations, procedures, role(s), timeline(s), and consequences, should there be any. In this contract we will minimize complicated legal terms and long passages of unreadable text. My Local Rize takes pride in honest interactions by maintaining transparency and availability in the event questions arise, please use our contact page or reach out to your sales leader. It is our mission to build long-term relationships with you, your team and your brand to fulfill all current and future needs as your marketing firm. By visiting our website and retaining our services, you understand and agree to our terms and conditions. Terms & Conditions are subject to change without notification.
Acceptance: What do both parties agree to?
You, as the Client, confirm that you have the authority to source, initiate and enter into this contract on behalf of the company, receiving and financially responsible parties. You (our client) will be required to provide pertinent information in specific format, guided by My Local Rize, within an agreed-upon and restrictive timeframe so that we may efficiently meet your needs and vision. Once a project has reached point of proofing, you will review our work and submit approval or change requests in a timely manner. All deadlines will be agreed upon when a project is initiated and are imperative to project completion, including but not limited to those listed above as well as payment schedule(s). In the event that a deadline or structured time-frame needs revision to meet your needs, you must notify us immediately in writing. There are no exceptions to this condition. You agree to adhere to all terms and conditions as they apply to various services we provide and you willfully accept any third-party terms and conditions, whose services we may use to initiate, complete and maintain your project. As an example, we set up a Google Analytic account with each website, by doing so, you agree to abide by Google's terms and conditions as they apply to their analytics service and your website.
We, as My Local Rize, hold the experience, professionalism, drive and dedication to meet deadlines and provide satisfactory service, and most importantly, confidentiality is top priority. We may also amend and update this agreement at any time without notice.
Liability
My Local Rize will maintain our production in accordance with good industry practice and at the standard expected from a suitably qualified marketing agency with relevant experience. That said, we cannot guarantee that our work will be error-free; We release all liability and are not responsible for damages that include but are not limited to lost profits, lost savings, incidental, consequential or special damages. This also applies in the event that you, the client, are the person(s) who inform My Local Rize of a concern.
Client: Your liability to us will also be limited to the amount of fees payable under this contract and you will not be liable to us or any third-party for damages, including lost profits, lost savings or other incidental, consequential or special damages, even if we've advised you of them.
General: Finally, if any provision of this contract shall be unlawful, void, or for any reason unenforceable, then that provision shall be deemed severable from this contract and shall not affect the validity and enforceability of any remaining provisions.
Our Processes
General: We have been committed and maintain said commitment to develop a process that is client friendly and provides ease of use and efficiency of communication. While each of our services come with slight variations, in general all our processes are very similar. Starting with the pricing, we try to be as transparent as possible. Most of our pricing is built around quantity and effort; if we are asked to increase the scope of work, additional fees could accrue. In the event that additional fees are deemed necessary upon your request and are outside of the original agreement, we will notify you via written notification and quote.
Once the agreement has been signed, and a designer has been specifically selected to produce your vision will contact you to review and discuss your project and development. Once we have set a design style and started with the creative process, a minimum of 25% fee to switch to a new design style will apply and is due upon charge. This may be higher if the projects are well advanced in the design and development process and remains at the owner's discretion.
We also require that each client assign a single representative who will communicate any and all project details with us. Client assigns all responsibility to selected representative regardless of their position with the client's company.
With most of our creative projects, we include a total of 3 revisions to enable you to help fine tune the projects to meet your needs. Please carefully read the section below about changes and revisions for details on what consists of a revision. We have a 30-day window during which your project should be completed. This 30-day window starts when we deliver the initial design proof to you. For most revisions, we will be able to turn these around within 7 business days or less. In the rare event that a project goes beyond the 30-day window and has not completed within the 3-revision cycle, we will have to charge a 5% fee each month to keep the project open.
Once each project phase is completed, we ask you to provide us with a written approval. This approval is final and any additional changes will be charged at our standard hourly rates. Some projects will only have one phase while others may have multiple phases.
Marketing Process: All of our marketing packages are personally and custom quoted and are some of our most involved and expansive projects. Many of our marketing projects include all aspects of our design, development, and management services. Most marketing projects start by defining the brand before the commencement of the design and development processes.
Branding Process: Developing a brand is a highly subjective process, it is a process that requires an initial creative process and regular feedback. We process received feedback and combine it with industry standards and years of experience to develop a brand. We start with several different concepts depending on the package selected and refine 1 or 2 of the selected concepts.
Once a logo design or enhancement is approved, the final logo will have the following files formats generated, .ai, .eps, .tiff, .jpg, and .png. These files will be uploaded to your account and additional file formats or logo color formats are available upon request, but will result in additional charges.
Print Process: Once a design has been approved, you are fully responsible for the design. ALL approvals are final. My Local Rize is NOT LIABLE for any errors in a final product approved by you including, without limitation, for any of the following reasons including but not limited to: misspellings, graphics, bleeds, grammar, damaged fonts, small fonts, orientation of files, punctuation, wrong cuts, incorrect or missing folds, and finished product size.
Before a print job can be sent to the printer, you are responsible for paying the entire amount of that print job along with applicable taxes, shipping, and processing fees, unless otherwise noted.
All sales are final, unless otherwise noted. No refunds are given once you have approved and we begin working on your order. Please note that no work will proceed on any print job in your order until full payment is received by My Local Rize.
The printing process will reproduce color from submitted print-ready files as closely as possible, but cannot exactly match color and density because of limitations in the printing process, as well as neighboring image ink requirements.
The accuracy of each color reproduction (of the final printed product) is guaranteed to be within 85% of the final proof you approved. Please note that My Local Rize cannot guarantee color reproduction for your print-ready files if you: (a) did not request a hardcopy proof; or (b) purchased a product that does not feature a hardcopy proof option. Please note that we accept no responsibility for color variations between approved print-ready images and the actual artwork or product they represent.
Online Process: Our process for websites starts with determining the size and content of the website. This includes page numbers and types along with content and who supplies this content. We also determine what features to include and the purpose of the website. We require that all our clients register their own domain names with a registrar of their choice. For the next step, we will provide you with a website diagram layout for you to review and approve. After this diagram is approved, any additional pages, features, or content will be charged via quote or online.
We then proceed to conducting a design creative and/or questionnaire to determine the design style of the website. Once this style is selected, we develop a website page for you to review and approve. When this initial page is approved, we will build out the remaining pages. By default, My Local Rize expects the client to supply content copy and images. My Local Rize will supply all header and background images.
Included in all website packages are 3 content and image revisions (see changes and revisions section below for more details). Only one minor design layout updates will be included at this point. All major design layout updates will be charged at our standard hourly rate.
Once the website is complete and approved, and/or the 30-day revision period has passed, we will assist or manage the registrar updates to make your website live. Once a website goes Live, it is considered 100% complete and approved. While we test your website in multiple browsers and on various platforms, My Local Rize is not responsible and takes no liability for any issues that may occur after the 30-day revision period has passed due to browser or platform updates.
All hosting fees start when the website's hosting is initially setup at the start of the website development phase, and NOT when the website goes live. Any 3rd party builders, themes, and application fees and renewals will be calculated from the date that they are purchased and NOT when the website goes live.
SEO Process: Search Engine Optimization (SEO), is a complex and ever-changing environment. There are hundreds of factors that can influence the ranking of a website. My Local Rize will follow and implement our SEO programs that have proven very successful for many of our clients, but can make no guarantee of results. While search engines are constantly changing the way and method of ranking websites and content, these changes may cause your rankings to suddenly drop or change and are beyond the control of My Local Rize. While we will make every effort to make necessary updates to increase your rankings, we are in no way responsible for the end result.
During the process of a SEO campaign, we may determine that additional items may be required in order to achieve the desired results, and the client must agree to implement or pay My Local Rize to implement these additional requirements. Failure to act on recommendations may hamper the final ranking results.
All fees paid for SEO services are nonrefundable regardless of the end result. In the event of a term contract, an early cancellation will result in a 25% penalty of the remaining total of the contract value. All term contract payments will be charged automatically with the credit card on file on the due dates outlined in contract. Failure to maintain a current card on file may result in a mandatory and regulated $34.00 failed payment fee each time the credit card payment is attempted and declined. In the event that a scheduled payment is declined, the project will be placed on hold until the past due balance is paid. In the event that a declined payment or a past due amount is not paid within 15 days of the due date, all services will also be paused including email hosting and website hosting. The paused services will only be reactivated when the past due balance is paid in full. Past due balances not paid within 30 days will result in the deletion of all project files and permanent removal of any hosted websites and deletion of all email accounts.
Advert Management: All payments for actual paid adverts will be directly paid to Google, Bing, Facebook or other online service. These payments are your obligation to pay directly and any balances due shall be paid when due. Any advert management fees paid to My Local Rize are non-refundable regardless of the status of the campaign or the results.
Changes and Revisions
We don't want to limit your vision or our creativity, so we have included three (3) revisions (the first proof counts as the first revision – rev A) with all our design projects. All pricing is based on multiple factors including number of revisions. Based on years of experience, we complete over 95% of all projects within these 3 revisions, but we are happy to be flexible. If you decide that you want to add an additional revision, or several more, we charge hourly for this service. However, once we have started and you change your vision or add anything new, we will be happy to oblige and provide a new quote for your additional request(s).
Timelines and schedules are set to maintain structure and timely completion of each project with My Local Rize; stagnation of approval or initiation of completion by you will result in a permanent deletion of your project after twelve (12) months. However, if you then choose to revisit the project after we have archived it and before we have permanently deleted your project files, there will be an unarchive fee payable immediately of 20% of the project value. Design is a creative process and if this gets interrupted for too long, then your designer will have to spend time again just to reacquaint themselves with your project.
To maintain the promise of transparency, we have included in the following paragraph our terms of revision(s), if needed. The initial proof is also considered the first revision and is labeled as Rev A. So, with a 3-revision design, you would receive Rev A as the first design, then you have the option to submit request(s) for changes. This process would result in a Rev B and any change requested for the Rev B design would result in a final Rev C. Any additional revisions after Rev C would be charged on an hourly basis.
Copyright Policy
"Intellectual property rights" means all patents, rights to inventions, copyright (including rights in software) and related rights, trademarks, service marks, get up and trade names, internet domain names, rights to goodwill or to sue for passing off, rights in designs, database rights, rights in confidential information (including know-how) and any other intellectual property rights, in each case whether registered or unregistered and including all applications (or rights to apply) for, and renewals or extensions of, such rights and all similar or equivalent rights or forms of protection which subsist or shall subsist now or in the future in any part of the world.
First, you guarantee that all elements of text, images or other artwork you provide are either owned by your good selves, or that you have permission to use them, they have not been "copied off the web". When you provide text, images or other artwork to us, you agree to protect us from any claim by a third party that we're using their intellectual property, and understand that it is your liability should an issue arise, not ours.
We guarantee that all elements of the work we deliver to you under the understanding noted above are either owned by us or we've obtained permission to provide them to you. When we provide text, images or other artwork to you, we agree to protect you from any claim by a third party that you're using their intellectual property. Provided you've paid for the work and that this contract hasn't been terminated, we'll assign all intellectual property rights to you as follows:
You'll own the website we design for you plus the visual elements that we create for it. We will provide backup files with the strong recommendation that you source appropriate and secure storage for, as My Local Rize is not required to maintain a copy. You own all intellectual property rights of text, images, site specification and data you provided to My Local Rize, unless someone else owns them, from whom you have received permission to use.
We will own any intellectual property rights we've developed prior to, or developed separately from this project and not paid for by you. We'll own the unique combination of these elements that constitutes a complete design and we'll license its use to you, exclusively and in perpetuity for this project only, unless we agree otherwise.
All images, videos, design elements and text copy that we provide for use in your website are fully licensed to us for use in our projects only, and may not be used by you in any format on any other project or may not be given or sold to any 3rd party. If you would like a fully licensed set of images, videos, design elements, or text copy for use with other projects, please contact us for a quote. All pricing listed on our website does not include full rights to images, videos, design element or text copy unless supplied by you for use.
In the event that you choose to move your website to a different host or have another design agency take over management of the website, you can either replace all the images with those supplied by the new design agency or we will provide you with a quote for a fully legal copy of all images, text, content, and applications that may be part of your website.
Displaying Our Work
We love to show off our work, so we reserve the right to display all aspects of our creative work, including sketches, work-in-progress designs and the completed project on our portfolio and in articles on websites, in magazine articles and in books.
Payments
All payments are due when stated. All term projects, plans, and services must have an active credit card on the account and all payments will be processed automatically on the scheduled dates without prior notice. If an amount remains delinquent 30 days after its due date, an additional 5% penalty will be added for each month of delinquency. My Local Rize also reserves the right to remove web pages and created work from viewing on the Internet until final payment is made. In case collection proves necessary, the client agrees to pay all fees incurred by that process.
Should you need to update or change your credit card on file or switch between credit card and echeck payment methods, please log into your My Local Rize account to make the necessary updates.
Please note that we do not store your credit card or bank information on our website, this information is stored only by Authorize.net, the credit card processor. When you update your payment information, this is done on Authorize.net's website. At no time do we have access to your full credit card or bank information via the website.
Cancellations and Refunds
Should you choose to change your mind after you have placed an order, but before we have started on processing your order, there is a 3% refund fee to cover our credit card processing fees. After we have started processing your order which usually happens within 1-3 business days, but before we have started on any designs or development work, there is a 15% administration refund fee to cover processing your order, setting up your projects, and scheduling designers and meetings. After a design is started, there are no refunds, all sales are final at that point.
Projects, plans, and services with a term contract that are setup for a predetermined and agreed upon time period or quantity will require a 25% payment of the total remaining months or quantity. Term cancellations must be received in writing no later than ten (10) days before the next payment is due. After the initial term contract period is completed, the plan or service will automatically renew on a month by month basis and may be cancelled at any time without any penalty after a written notice is received no later than ten (10) days before the next scheduled payment is due.
Small Print
All parties agree to adhere to all relevant laws and regulations in relation to our activities under this contract and not cause a breach of any relevant laws or regulations.
This contract stays in place and need not be renewed. If for some reason one part of this contract becomes invalid or unenforceable, this does not deem the document in its entirety as void. Only sections that have become invalid should be voided.
When you are in contact with us by phone, the call may be monitored or recorded for quality assurances, training and validation purposes. Your continued participation in any telephone conversation serves as express consent to be monitored or recorded.
Although the language is simple, the intentions are serious and this contract is a legal document under exclusive jurisdiction of United State and Texas courts. This Agreement shall be governed by the laws of the State of Texas. For all disputes and any action involving matters of this Agreement, venue shall lie in Gregg County, Texas.
During the term of the Agreement with My Local Rize, which is a division of Rize Marketing Company, and for a period of five (5) years after the Termination Date of all Agreements with My Local Rize, Client will not directly or indirectly solicit, induce or attempt to induce any current employee, former employee, or vendor of My Local Rize to terminate his or her employment or services with My Local Rize or to perform any work or services for Client or any of Client's customers, vendors, or affiliated companies.
During the term of this Agreement and for a period of three (3) years after the Termination Date of all Agreements with My Local Rize, Client agrees to take no action which is intended, or would reasonably be expected, to harm My Local Rize or its reputation or which would reasonably be expected to lead to unwanted or unfavorable publicity to My Local Rize.
Hosting Terms & Conditions
Conditions lay out the terms and conditions under which we provide hosting services to you.
Privacy Policies
The Privacy Policy lays out the terms and conditions under which we store and use any information you provide us, both electronic and physical.
Get in Touch
(469) 840-4480
info@mylocalrize.com
Open Hours
10 am - 4 pm  M - F
Our Locations
Dallas, TX
Austin, TX
Longview, TX